By: suffescomseo
July 25, 2022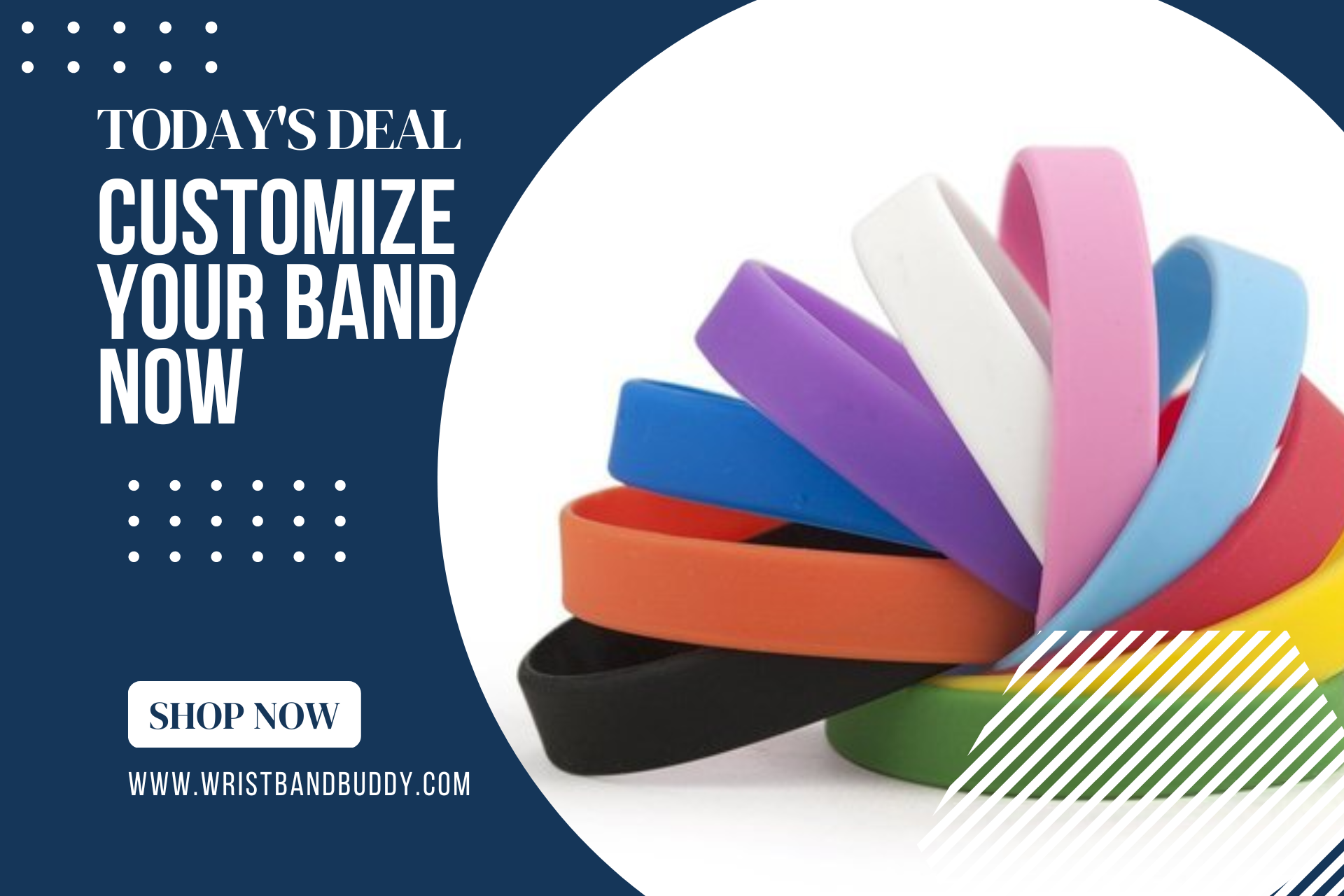 Individuals wear cancer awareness wristbands to promote awareness of a range of illnesses and to raise cash for cancer-related causes. These malignancies include breast, prostate, ovarian, lung, leukemia, and lymphoma. The wearing of cancer awareness wristbands that are particular to each form of cancer helps draw awareness to the unique issues and financing needs associated with that type of cancer.
Silicone wristbands are a popular and affordable wrist accessory that has taken the fashion world by storm in recent years. Everyone, from young children and teenagers to grownups, enjoys donning them. Several years ago, Livestrong Founder and well-known cyclist Lance Armstrong began using yellow Personalized Rubber Bracelets as part of an awareness campaign. This was the beginning of the bracelets' meteoric rise to popularity. Nowadays, personalized cancer bracelets are being utilized for a wide variety of reasons all around the world. It is simple to personalize them to meet specific needs by picking a font, a color, and a message from the available options.
Why Should You Wear A Breast Cancer Awareness Bracelet?
There Are Numerous Colors For The Many Different Objectives Of Awareness.
Custom bracelets are available in a wide variety of sorts, sizes, and several eye-catching color options. Some colors have been designated to raise awareness for a particular health issue by not-for-profit organizations and program planners for charitable events. Wristbands in pink are worn to raise awareness about breast cancer, and wearing a rubber bracelet with many colors is a way to show support for those battling different kinds of cancer. Their yellow wristband can identify a supporter of those fighting bone cancer. Similarly, the wrist accessory comes in various hues, each selected to bring attention to a specific illness or disease.
Availability At Reasonable Prices
The accessories are stunning and irresistible to look at. In addition, they are low-cost, flexible, dependable, and long-lasting instruments, and they do not cause allergic reactions and keep their initial form for an extended period. In contrast to other customizable things, this wristwear is more affordable and can be purchased in large quantities to distribute among the general populace.
Modifiable With Relative Ease
Many goods available may be personalized and used to bring attention to a specific cause. Rubber bracelets, on the other hand, are not only readily available but also very adaptable in terms of design. When customizing them for a good cause, you can choose the item's color, size, and style to make it correspond with your initiative.
 In addition, to make your campaign even more effective, you have the option of engraving a message into the wristband in the typeface and color of your choice. You won't have any trouble customizing them in an internet shop that specializes in providing wristband customization services.
Also Read: Where to Order Custom Rubber Bracelets?
Flexible And Current In Fashion
People of all ages enjoy donning rubber bands around their wrists since they are considered trendy accessories. Many people wear bracelets for an extended period, whether for fashion or to bring attention to a specific cause. In addition, the item keeps its attractiveness for a significant time. Also, making it a valuable instrument for raising awareness that helps reach many people. Individuals of any age may wear wristbands of any size. As the customizable breast cancer rubber bracelets are stretchy and can conform to the shape of the wearer's wrist.
Variety
You have a broad range of options to pick from when it comes to unique items for your campaign. And those options might vary in size and type. You may give it its own identity by superimposing the slogan of your campaign in a typeface. This is legible even from a considerable distance away. For instance, bracelets "glow in the dark" for cancer awareness and continue to function even when it is entirely dark.
Why Should You Purchase Wristbands From Us to Raise Awareness About Cancer?
 Wristband Buddy is the industry leader in providing personalized silicone wristbands that can be purchased online, such as cancer awareness bracelets. Our silicone products are pleasant, durable, and non-allergenic. First and foremost, you are free to keep our wristbands. Our designers create your personalized cancer wristbands to promote cancer awareness with love and care. Your wristbands will be able to stand out and make a difference when you choose from our extensive selection of awareness colors and varieties. We have various bands in different colors, which you can use according to your preference.
Category