Category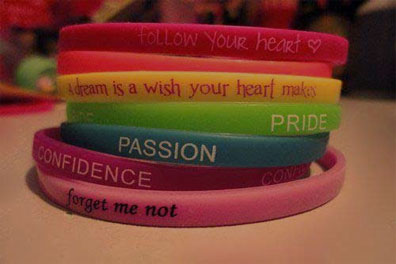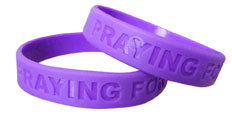 Custom Wristbands
Different individuals and organization support one or the other cause and for this, they need to spread awareness among the people via custom wristbands. For many years, these bands have become a common way to convey the message to a huge mass of people. There are few factors that will help you know if your choice of custom band is good for your project. Firstly, it depends upon your budget. How much you want to spend on your project? What sort of cause are you supporting? Do you have the right technique to promote your cause by selling wristbands? Keep all these things in mind and nothing can stop you from customizing your debossed or embossed wristbands as per your need.
Preferred Uses:
Attractive to look
Can be worn by all age people, be it kid, teens, senior etc
Can be easily tailored as per the need
Can be embossed or debossed
Created and customized at effective cost
Additional Features:
Robust, non-allergenic and 100% latex-free
Best to promote any cause or event
Waterproof and highly resistant to heat
Addition of different types of messages to the interior of the band
Addition of free company logo
At WristbandBuddy, the experts come up with the best possible efforts to give your brand a perfect look with these customized bracelets. This will help you attain a lot of exposure by wearing your company's slogan on your wrist. One more thing that can be beneficial is adding a sponsor to your wristband. We offer you with custom printing for your wristband that helps to generate revenue for your business by providing sponsors.
Free Shipping! Free Artwork! Free Setup! Free Proof!