Category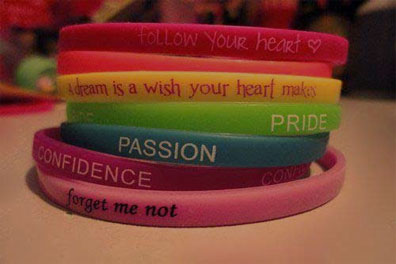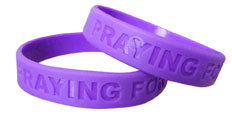 Cancer Wristbands
WristbandBuddy has silicone wristbands in a variety of colors to raise awareness. These bracelets are seamless silicone. Everyone wears cancer awareness bracelets and wristbands. To personalize it, choose a color from the options. Silicone cancer awareness bracelets are latex-free, heat- and water-resistant.
They're also comfortable. Friendly and professional customer service agents will make it easy to promote your cause. When yellow was selected to raise awareness for cancer, the number of people wearing wristbands surged. A charity afterward supported people impacted by this awful disease.
Start Customizing Cancer Wristband
Features:
Custom cancer wristbands silkscreening
Swirls or segments added to the band
Nonallergenic
Latex-free
Style/color variations
Trustworthy brand promotion
This bracelet's circumference is 202mm, or 1.5 inches. It fits hands up to 215 mm across. Fits a 14-year-old or older adult, but not those with large hands. The width of your hand is the most critical parameter for choosing the right size. The band is flexible, but it may break if you pull too hard or stretch it too far. Stretching it too far over your hand is also dangerous.
Carefully put on and remove your breast cancer bracelets. These are specially designed for breast cancer patients. To keep your bracelet looking wonderful, wash it with water and wipe it dry. A silicone bracelet won't survive as long as a metal one since silicone is squishy. As silicone is a fragile material, avoid wearing your bracelet while sleeping or washing to prolong its life.
Free Shipping! Free Artwork! Free Setup! Free Proof!