By: suffescomseo
July 27, 2022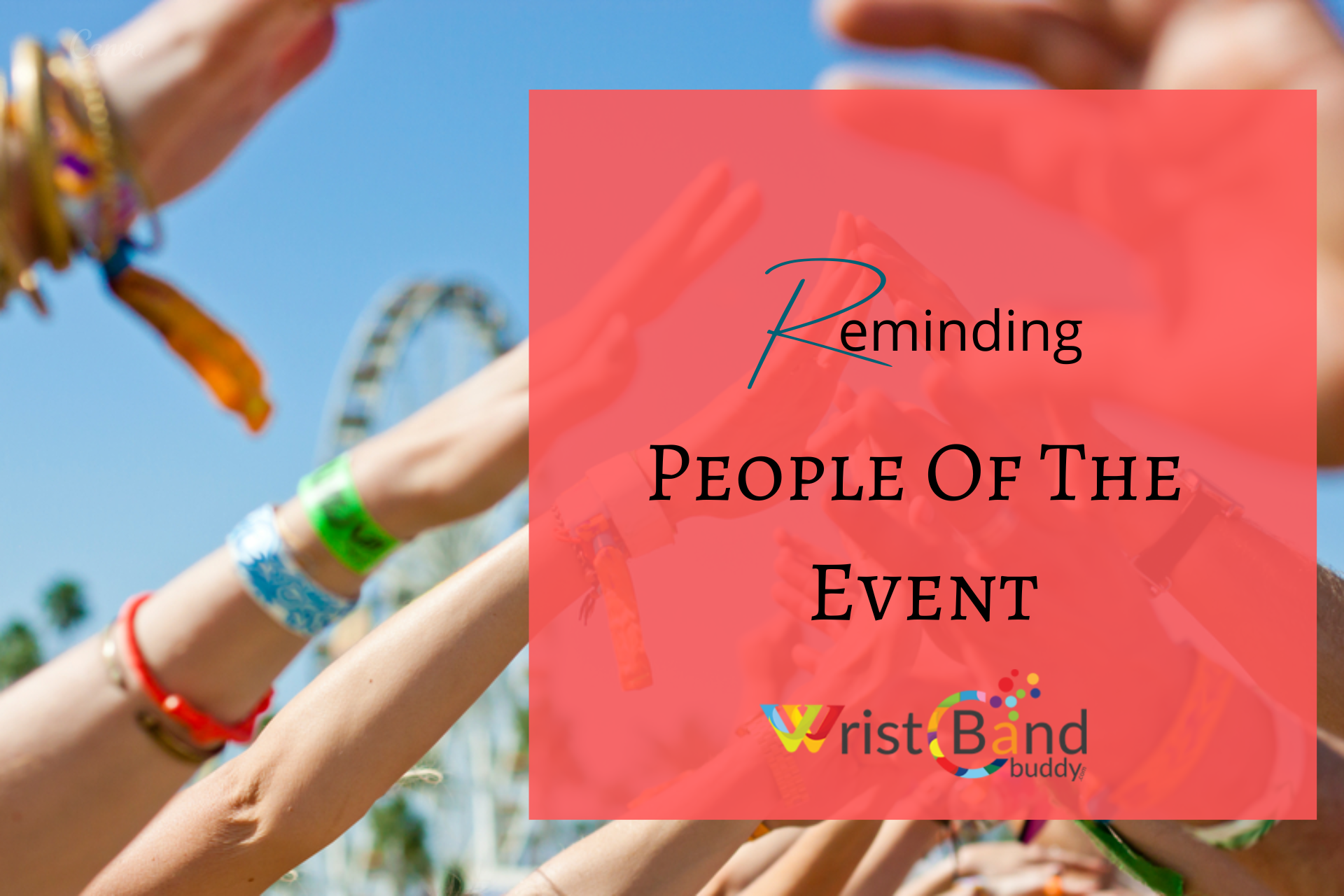 Are you hosting a party that everyone will remember for a long time? Using tickets and wristbands, two of the most common methods, are the two most common techniques of monitoring participant admission to your event. However, which of these should you pick? The majority of event organizers have some level of familiarity with tickets. They have become the standard method for handling participants at events. What are your thoughts on wristbands, though? The following is a list of reasons why you ought to, at the very least, give wristbands some idea for your upcoming event.
What Is The Meaning Of A Wristband?
We are aware of it! You probably already know that a wristband is a circlet made of paper (or another material that can be folded into a paper-like form) that event participants can wear on their wrists. However, wristbands have a wide variety of styles and dimensions. Materials that may be used to make wristbands include:
Plastic

Vinyl

Paper

Paper-like materials (i.e., Tyvek)

Silicone

Cloth

in addition to a great many other things!
Not only may wristbands be crafted from various materials, but the technology that powers them can also vary widely.
And the consumer market has essentially transformed wristbands into smartphones; nevertheless, we highly doubt that you would spend $200 on smart-tech wristbands for your guests. Thus, we propose you remain with traditional wristbands for advanced technologies. Additionally, you can also design rubber bracelets for your attendees. Visit Wristband buddy today to customize silicone wristbands. 
How Do Wristbands Help Bring People Together?
Spreading Your Event Message
Putting information about your event or the message you are attempting to convey on wristbands is an excellent method to get the word out about any of these things. Establish meaningful connections with individuals by informing them about the occasion while also presenting them with a token of appreciation at the same time. Include a link to your website, the time and date of the event, your contact information, and anything else you believe could be helpful.
A . They are simple to distribute, and it won't take you more than a few seconds to put them on!
B. To attract someone's attention with your design, you must incorporate creativity.
C. The individual will be reminded of your gathering each time they engage in an activity requiring them to use their hands.
Improve Your Relationships With Any Sponsors 
Wristbands provide additional avenues for sponsors to communicate with the people attending their events by providing them with opportunities for fun and participation. Guests may participate in contests, "vote" in polls, and enter giveaways by tapping their wrists or flashing their badges if they have wristbands. This is a great option for attendees to interact with the event.
Additionally, this allows sponsors to collect data without being invasive. The most exciting information for those who support you financially? They can now monitor the foot traffic to their booth and calculate their return on investment more efficiently than ever before.
Related: Where to Buy Custom Rubber Band Bracelets?
Bringing Together Your Neighborhood and Community
When drawing people together at your event, distributing wristbands is a foolproof method that works like a charm.  You can wear them with virtually everything and incredible foster camaraderie; wristbands are an excellent addition to any event a person attends. As a result of the ease with which they may be resold for a price higher than what you first invested in them, they are an excellent choice for use in fund-raising efforts related to a worthy cause.
Purchase Wristbands of a High Quality for the Event
The event sector uses a wide variety of tools, and one of those things is event wristbands. Attendees may be checked quickly and efficiently by security personnel in a matter of seconds.
Wristbands are a convenient tool for speedily identifying individuals so that access may be granted or denied accordingly. You can obtain a different design for VIPs. You can identify the design even in a large group of people. All in all, hold talks with them in a short time and you can wear them for a long time. And if you are planning an event, you must design your own wristband. 
Wristbands are an excellent choice for events that span more than one day. You are not required to print out additional copies of the tickets. They are resistant to adverse conditions and are difficult to steal while maintaining their durability.
Category