Screen Printed Wristbands
Category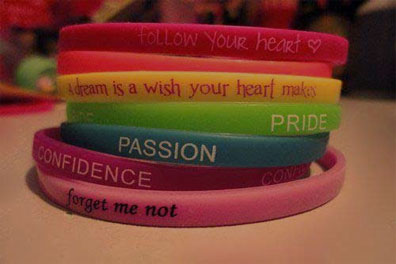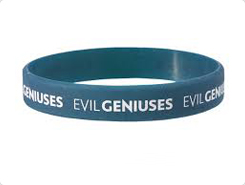 Screen Printed Wristbands
Screen-printed wristbands are the best answer for wristbands that require a particular engraved outline. Produced using top notch silicone, screen-printed groups convey your customized, marked message with your own design. Our custom silicone wristbands are tough, agreeable, and medically approved. The smooth surface of the band is composed of some text and graphics printed on it. All this is done with the help of a thin layer of ink placed on the imprinted wristband. This process is mostly followed to accomplish the order for large quantity of wristbands but is can also be made smaller as per the need. The process provides variety of choices for colors and graphics imprinted. As we now that the thin layer gets easily worn off within few days and weeks, so this things need to be kept in mind while reviewing a technique to make a band.
Start Customizing Screen Printed Wristband
Preferred Uses:
As campaigning band
As a designation band
As a celebration and friendship band
As an entry pass band
As a slogan band
Additional Features:
The color and the glitter effect
Also dual colors can be printed
Use of small fonts and thin text size
Use of emphasized text
At WristbandBuddy, we offer guaranteed latex free screen-printed bands that are medically approved and non-allergenic. On time delivery, free packaging, no additional charges for art and design work and free shipping for the US customers are some of the services that make us stand out among all the other brands.
Free Shipping! Free Artwork! Free Setup! Free Proof!
Ink-Filled wristbands
1/4 Inch
| | | | | | | | | |
| --- | --- | --- | --- | --- | --- | --- | --- | --- |
| Quantity | 50-99 | 100-199 | 200-499 | 500-999 | 1000-1999 | 2000-4999 | 5000-9999 | 10000 |
| Price Per Piece | $1.40 | $0.77 | $0.56 | $0.26 | $0.24 | $0.19 | $0.16 | $0.14 |
1/2 Inch
| | | | | | | | | |
| --- | --- | --- | --- | --- | --- | --- | --- | --- |
| Quantity | 50-99 | 100-199 | 200-499 | 500-999 | 1000-1999 | 2000-4999 | 5000-9999 | 10000 |
| Price Per Piece | $1.45 | $0.80 | $0.60 | $0.31 | $0.27 | $0.22 | $0.18 | $0.17 |
3/4 Inch
| | | | | | | | | |
| --- | --- | --- | --- | --- | --- | --- | --- | --- |
| Quantity | 50-99 | 100-199 | 200-499 | 500-999 | 1000-1999 | 2000-4999 | 5000-9999 | 10000 |
| Price Per Piece | $1.90 | $1.10 | $0.77 | $0.48 | $0.40 | $0.35 | $0.32 | $0.31 |
1 Inch
| | | | | | | | | |
| --- | --- | --- | --- | --- | --- | --- | --- | --- |
| Quantity | 50-99 | 100-199 | 200-499 | 500-999 | 1000-1999 | 2000-4999 | 5000-9999 | 10000 |
| Price Per Piece | $2.00 | $1.15 | $0.85 | $0.50 | $0.44 | $0.38 | $0.35 | $0.33 |