By: Robert Bell
November 29, 2018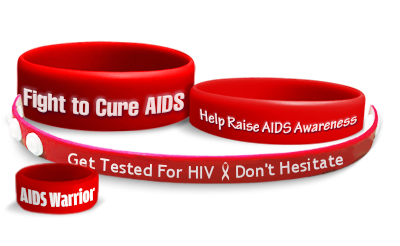 On December 1, the world is going to observe World AIDS Day. Originated in 1988, it's an effort to unite the world against HIV and support individuals living with the virus. This year, the World AIDS Day will mark its 30th anniversary with a theme 'Know your HIV status'. It is going to highlight the importance of HIV screening for everyone.
As per a report of the United Nations, there are around 37 million earthlings living with HIV. About 25% of them do know about the virus. The UNAIDS report says that there are 9.4 million people worldwide with HIV who don't know about their status. In 2017, around 1.8 million new cases of HIV were reported.
Although the virus was first identified in 1984, it has killed around 35 million people worldwide. But the world is concerned about those living with AIDS and HIV. In the last three decades, increased efforts have been made to encourage people to know their HIV status. This is the reason three in four HIV individuals today are aware of their status.
However, there are miles to go. The fourth individual should also know about it. In addition to the government, health officials, and non-profit organizations, it is also the duty of every individual to make efforts and encourage people to know their HIV status.
World AIDS Day- About
Founded in 1988, World AIDS Day is observed on December 1 each year. Through various efforts, it brings people from across the world together to join the fight against HIV and support people living with the virus. It reminds the world that although the efforts are being made, HIV is still a serious issue.
This year, the world will pledge to fight against the serious issue with 'Know your HIV status' theme. It will encourage people to get screened. There are many advantages of knowing the status. Once an individual knows about it, they can take the necessary steps to cure it. The screening can serve as an initial step to prevention and treatment.
Unfortunately, there are many barriers that hinder the efforts related to HIV testing. They stop people from taking HIV tests and having access to treatments.
According to experts, there is a need to expand HIV testing programs. For that, people from different regions of the globe must unite and make more efforts to reach more people and encourage them for HIV screening.
How Can I Spread Awareness On HIV?
Spreading awareness on HIV isn't limited to the United Nations, WHO, health officials, and non-profit organizations. Anyone can get involved and spread the right word among the masses. There are plenty of ways to create awareness in schools, colleges, offices, and public places about HIV and AIDS.
You can use red ribbons or red wristbands and distribute them to the public. They are cost-effective awareness products that you can customize to write a powerful message on them. One more reason to use red customized silicone bracelets is that people like to wear them. They can wear wristbands around their wrist anytime and anywhere. In this way, they will spread your message among people wherever they go.
There are many ways to design these rubber bracelets and use them for an awareness cause. You can also create World AIDS Day Wristbands online and get them at your doorstep:
Choose red wristbands as red color is a symbol of AIDS/HIV awareness. Pick the type of wristbands you want for your cause.
Customize them in your own way. Write a powerful message to spread. It should be something that highlights the importance of screening.
If you have decided to spread awareness on HIV this World AIDS Day, WristBandbuddy is with you. We will support your efforts and provide you with 100 free wristbands when you buy 100+ of them from us.
Join the efforts this World AIDS Day in raising awareness about the importance of 'Knowing your status' and removing HIV testing barriers.
Category