By: Robert Bell
April 21, 2018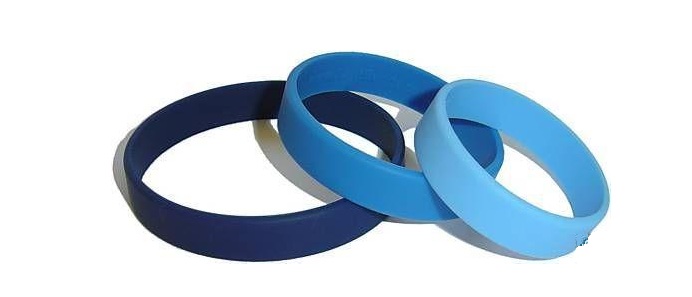 Everyone in the world has a settled routine that includes work, recreation and rest. Every individual has a job which they do to earn money to fulfill their wishes. One job is different from another, but they all play a key role in maintaining the society. From a businessman, a lawyer and a policeman to a nurse and a garbage man, everyone has a responsibility towards the society to make it a better place to live. Their efforts make International Workers' Day a reason for celebration.
Government and non-government organizations choose a variety of ways to honor the society's working class. From organizing events and marches to distributing customized rubber wristbands, people worldwide come together to celebrate the day dedicated to laborers.
History of International Workers' Day
The human society consists of different working classes that have existed since ages. In the olden days, several humans were forcefully turned into slaves. The modern world seems to be a safe place for workers worldwide, but the truth is that many men, women, and children are forced to work for hours. They are not getting paid what they deserve.
In the 19th century, the trade union took the initiate to honor the working class people on different days of the year. The efforts led to Labor Day in the US and Canada. In 1887, North America officially announced to celebrate the Labor Day. One year before it, an event took place in Chicago where a man attacked the police, who reacted by open firing at workers. This resulted in the killing of four workers.
Today, several countries across the globe celebrate International Workers' Day on May 1 every year to honor laborers. Some countries also call it May Day or Labor Day. The US and Canada also celebrate Labor Day in September every year.
In many parts of the world, events and marches are organized to legalize only 8-hour work period a day, so that people can have enough time for recreation and rest.
How To Celebrate International Workers' Day 2018
It's the day to celebrate the efforts of working-class individuals who have been doing odd jobs to ensure the society remains balanced. If you also want to participate in the movement, then you can think of doing something different from your everyday routine (even if it's not a holiday in your country). To organize an event or a parade, you will be requiring a lot of time and a huge amount of money. There are several other ways to create awareness about the day, and one of them is distributing rubber wristbands. Non-government organizations and companies across the world are using customized wristbands to reach many people in less time.
You can customize silicone wristbands that include a special message to create awareness about the International Workers' Day. These rubber bracelets are an amazing and cost-effective trick to spread a word in the society. Plus, it will not take a long time for you to distribute them.
International Workers' Day 2018
Right Place To Get Customized Wristbands
Although there are plenty of online stores with wristband customization services, Wristbandbuddy gives you the complete freedom to spread your International Workers' Day message through wristbands in your own way. You can personalize silicone bracelets by using wristband type, size, color, and font of your choice. In addition, there is a special offer using which you can get free wristbands with the customized ones. So, don't hesitate to take a step forward to aware the society of this special day.
Category
Recent Posts