By: suffescomseo
July 29, 2022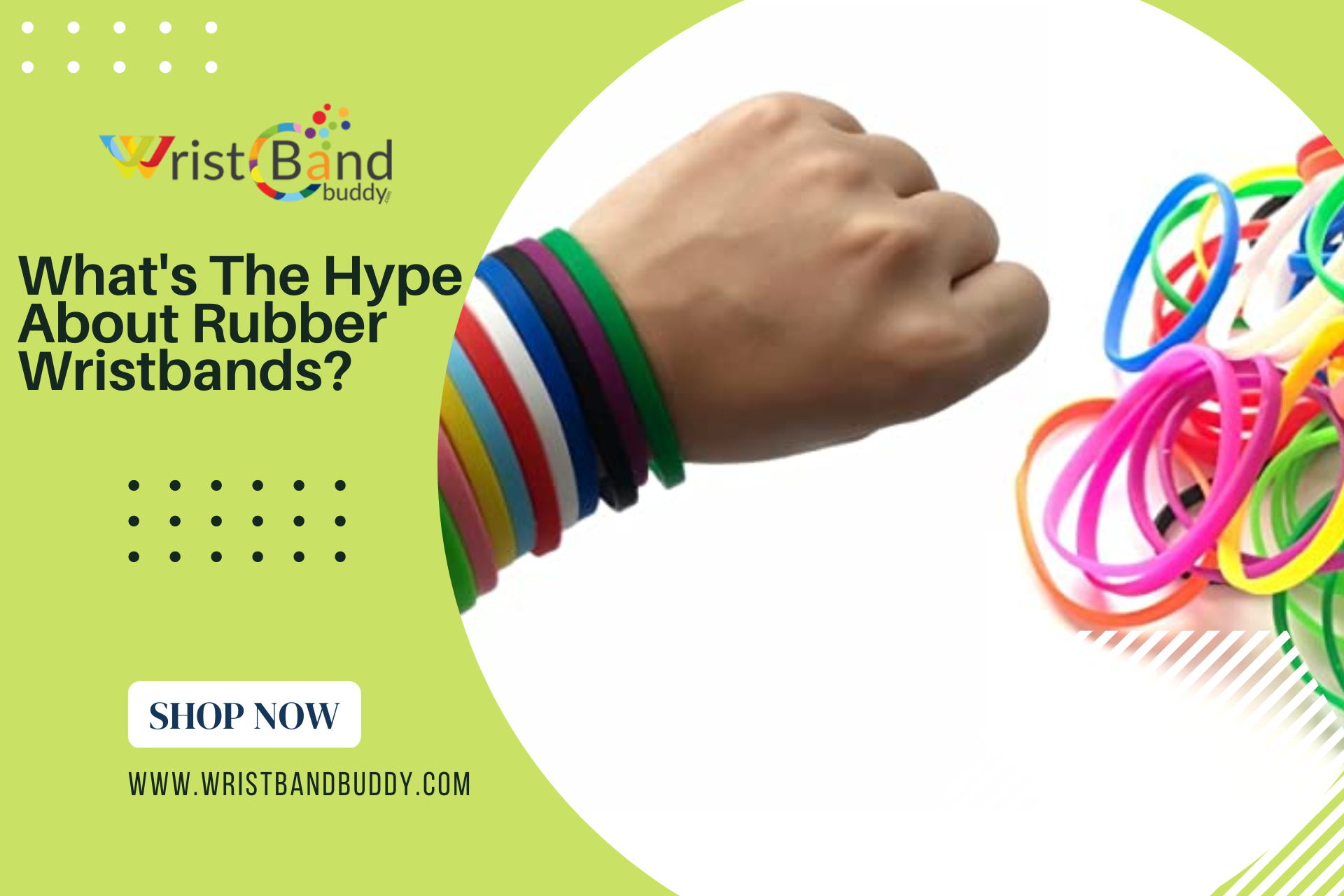 Rubber wristbands are a trendy and highly efficient marketing item that attracts people's attention in a way that is both entertaining and stylish. This helps to spread awareness about a specific cause. Not only are our silicone wristbands and custom wristbands used to raise awareness and support various charitable projects or organizations, but they are also used as an advertising accessory for various projects, concerts, and festivals. Additionally, they can be used as a souvenir from an unforgettable event you attended.
Personalized Rubber wristbands with a customer's name imprinted on them may also serve as a mark of membership in a group, bringing together individuals with similar interests, businesses, or organizations. An example of this would be educational institutions such as schools, universities, and colleges, as well as athletic teams and clubs. Custom silicone or rubber wristbands have become a stylish fashion accessory not only among teenagers but also among adults. This is why an increasing number of organizations worldwide are selecting custom wristbands. 
These days, silicone bracelets have become more than just an advertising tool, and with the wide choice of customization options available, custom silicone wristbands have become more popular than ever. If you have some spare time, we would appreciate it if you would read it at the end to learn more about our Debossed Wristbands.
Why Do So Many Individuals Choose To Wear Wristbands Made Of Silicone?
In addition to being fashionable and brimming with the vibrancy of young people, they are so popular because they share many of the benefits inherent to silicone-based goods. Some of these benefits include the following:
High-Temperature Resistance 
Silicone or rubber goods can withstand temperatures ranging from -40 degrees Celsius to 230 degrees Celsius, making them appropriate for use in various cooking environments, including microwave ovens and conventional ovens. Likewise, bracelets made of silicone serve the same purpose. As a direct consequence of this, dinnerware is available composed of silicone.
Durability Over A Long Period of Time
Silicone has relatively consistent chemical characteristics, and its service life is far longer than other materials. These qualities are shared by silicone wristbands, which belong to the category of items made from silicone.
The Fabric Is Gentle, And It Is Comfortable To Wear
We are aware that silicone material is not only very flexible but also relatively resistant to being deformed. There is no doubt in anyone's mind that silicone wristbands possess such a characteristic.
Brightly Colored And Challenging To Neutralize In Terms Of Coloration
It is necessary to be able to provide a variety of colors to satisfy the needs of various customers. More significantly, many of the decorations that are now available will lose their color over time. However, our silicone wristbands will not lose their color no matter how long we tell our customers about this possibility. Because when we made silicone wristbands, we would first combine the raw materials with colors thoroughly, then they would be molded under a high temperature, rather than the color is added in the post-production stage.
Protection of the Environment, as well as Not Poisonous
In this day and age, when people are becoming increasingly conscious of the need to safeguard the environment, the question of whether or not things are eco-friendly has emerged as a significant consideration for consumers.
On the other hand, no hazardous or poisonous by-products are created throughout the production of silicone wristbands. The beginning with the raw material brought into the plant and continuing to ship the finished product.
Insulating Capabilities Concerning Electricity
Silicone or rubber has a high resistivity. A silicone bracelet can still maintain its stability throughout a broad range of temperatures and frequencies, despite the bracelet's resistance value fluctuating a pretty little.
Where to Buy High-Quality Wristbands?
Wristbands are a popular fashion accessory that many people wear. They can be used for different purposes, such as:
A symbol of support

A reminder to do something

Or even decoration.
There are many places to buy wristbands online. However, you should be careful when purchasing them online because you don't know the product's quality. In conclusion, these wristbands Buddy offer great quality wristbands. You should ensure they have good reviews before purchasing them from these sites.
Category