By: suffescomseo
August 5, 2022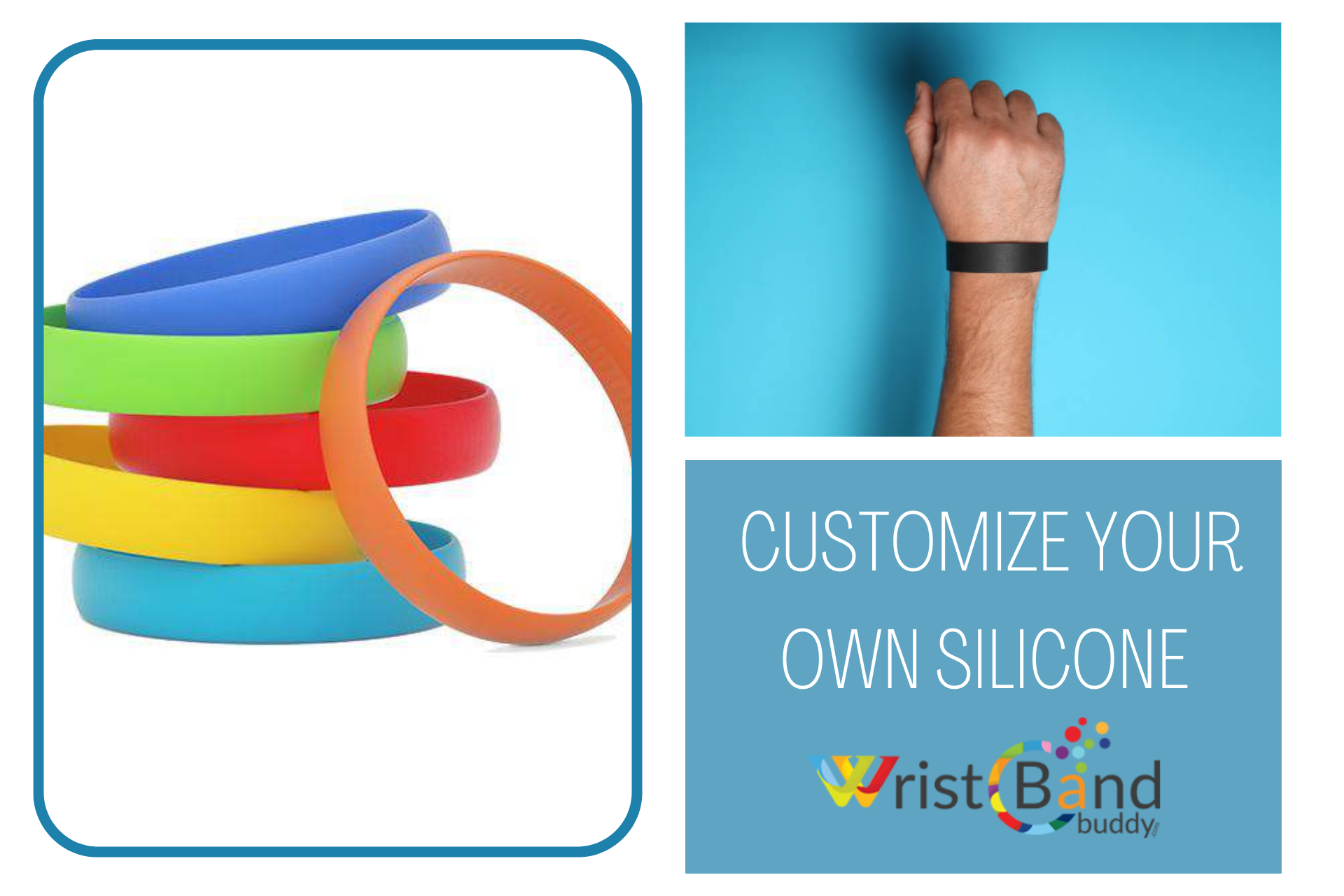 Wristbands that include your company's emblem and message on the front are excellent marketing tools. However, is the design of your wristband optimized for maximum impact and visibility? Wristband customization has been the subject of a previous post, but in this one, we'll concentrate on the aesthetics of the final product. We've put together the following advice to assist you in turning your concept into a spectacular event wristband.
Making Your Own Wristbands
When personalizing wristbands, you have several alternatives to choose from. Custom silicone bracelets alternatives are easy to incorporate into the final product because the production process may produce hundreds to thousands of wristbands every batch.
Wristbands may be customized in various ways, the most frequent of which are the size, color, and design. While molding, many of these adjustments are made based on the client's requirements.
Circumference: 7 to 8.5 inches; width: 0.50–0.75 inches; thickness: 0.75 inches; most bracelets fall within this range. To change the mold to match your specific specifications, you must specify your preference for a bespoke order of thicker and broader wristbands than the norm.
Tips To Make Your Own Wristbands
Keep Things Simple
If you want your design to stand out, keep it basic. It's best to avoid using too many words and logos in the design of an over-21 wristband, for example. Because of the visual clutter created by words overlaid on top of a picture, your employees may have difficulty deciphering the message on the wristband if it is visible from a distance. So even while the final design may appear fantastic, it may be counterproductive to the objective of the bracelets. 
High Contrast Makes It Easier To See
As far as visibility is concerned, contrast is an important consideration. In this scenario, imagine reading bright orange writing on a yellow background. It's not going to be easy. There's a good reason why so many movie posters use the complementary hues of orange and blue. Make your design stand out on wristbands by using a high-contrast color scheme. You may use black or any other dark color for lettering on a bright yellow bracelet.
Do Not Use Fonts That Are Too Small Or Thin
When printing from a computer screen, the text may not look exactly as you meant. There are physical limitations to how small and thin lettering may be while still being legible. For one thing, printers can only print at a certain level of fineness. Using a point-size 6 or lower font on a bracelet can be difficult to see. Therefore avoid doing so in the majority of cases.
Because the threads used to weave the wristbands are many pixels thick, text size and thickness are particularly important considerations when designing woven wristbands. As a result of the tiny lines of cursive and script typefaces, they are typically avoided. Make yours stand out from a distance using a strong Sans Serif typeface, like the one on this party wristband.
Avoid Using Low-Quality Fonts
It is recommended that you utilize fonts of high quality. In general, avoid utilizing non-clear fonts found on the Internet or clip art with any software. There is no such thing as having too much information.
Keep a Color Scheme in Mind
Make an effort to match your event's color scheme while creating an event wristband. If you use too many colors, the design may seem muddy, making the text difficult to read. If unsure about a design, print it out and hang it on a wall to see if you can make out what's written on it.
Be careful of the maximum number of colors used with some wristband types, such as woven wristbands. Up to eight Pantone colors can be used on woven wristbands. To complement your design, we provide dye sublimation smooth wristbands that may be printed in an infinite number of colors.
Consider Color Profiles in Your Decisions
The colors of a printed photo or image may appear identical to those on a computer screen, but this is not always the case. Colors that look vivid on a computer screen may appear muted when printed. It is common for printers to print using CMYK ink, while your image editor may be using a color profile that uses RGB ink. CMYK printing may change colors significantly when a printer views an RGB image. This can be compounded by a miscalibrated display that you're viewing, further distorting the seen colors.
With The Correct Printing Choice, You Can Make The Best Wristbands Ever
You may use our personalized silicone wristbands for promotional purposes or as a unique keepsake since they won't break or crack even after extended use. We provide a wide range of color and imprint possibilities. Our bracelets may be debossed or embossed with your wording or brand. Embossed silicone wristbands and debossed are two different techniques in which the text is of high quality, and debossed is when the pattern is buried into the surface.
For the past many years, we've been in the business of offering the best goods and customer service in the industry. Custom silicone wristbands may be ordered by contacting Wristband Buddy by email at [email protected] or by visiting the following link www.wristbandbuddy.com. A wristband specialist is always available and delighted to answer any queries you may have!
Category