By: Robert Bell
July 16, 2020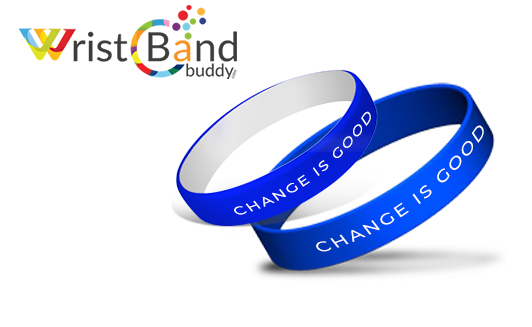 There are various online and conventional stores available that provide custom silicone wristbands to everybody who needs them. Some people use rubber bracelets as a fashion accessory whereas some use them as a medium to spread awareness. The only reason for using wristbands is it shows unity among people in a particular campaign and it as available at an economical price which everybody can afford easily. For a long time, it is working best for those people who are running campaigns to impart some knowledge about a disease as they have a short and tight budget.
There are various other uses of customized wristbands. Some of them are:
Raising awareness among crowds: The most common area where wristbands can be used. It shows unity among the individuals working together in a campaign.
Identifying illness: In case of serious illness, a person can wear a wristband so that doctors can easily provide treatment after looking at the color of that bracelet.
School trips: A teacher's worst nightmare would be missing a child on a school trip. In such a situation, the management can design wristbands with the school logo so that in case of missing a child comes up, people can identify the school that the child belongs to.
Sports events: Simple and plain colored wristbands can be used for identifying different sports in an event.
Advertising a product: Wristbands can be used as freebies or can be sold at an affordable price to promote a product. Wristbands usually leave a long-lasting impression on an individual's mind.
Festival entry: Wristbands can work perfectly as entry tickets because it is difficult to keep track of everybody entering the festival event.
Luggage tags: You can use wristbands to identify your luggage at the checkout or it can be traced back to you even if it is lost.
Gym access: You can use the new technology of RFID for the individuals having a gym membership. It can help you in maintaining the attendance record.
The only thing which you might not understand is gym access. With RFID (Radio Frequency Identification) technology, one can easily enter the gym access the machines. This is similar to the employee cards in the offices. Individuals cannot carry cards every time they hit the gym but wearing a silicone wristband while exercising can be easy. Nowadays, these bracelets are mostly used in the medical field i.e. to spread awareness.
We know that many diseases are already prevailing and some poor individuals and the rural population doesn't even know the symptoms and its consequences. So, it becomes important to educate them before they become sick. Almost every disease has a campaign that helps in such things by the use of wristbands as they decide a particular color that will support them throughout the campaigning. Through the same colored wristbands on every supporter's wrist, it becomes easy for them to show unity and spread awareness.
Earlier, people used to do door to door campaigning which was very time consuming and expensive. Nowadays, they organize events on a large scale which is easier than going to every individual personally for raising donations. If you are new in this industry and want to help people but you are on a tight budget, this is the best promotional method.
Conclusion:
Promoting a cause can be difficult sometimes when you don't have enough money or perfect ideas to support your campaign. Customized silicone wristbands are a lifesaver of such campaigns because it offers a variety of products like embossed, debossed, screen printed, personalized wristbands, etc. you can choose and mix up the colors to make a unique wristband for your campaign. We, wristbandbuddy.com is operating in the market for a long time and we have a variety of wristbands available on our site. You can choose the best out of them and get them delivered at your doorsteps.
Category
Recent Posts