By: Robert Bell
December 21, 2017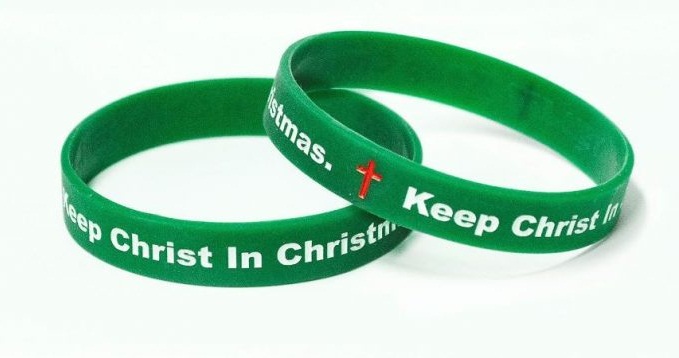 As the Christmas season looms near, more and more people are shopping early for avoiding the dreaded and last-minute Christmas shopping. This is also the time when your creativity will once again be put to the test, by coming up with an idea on what unique gifts you should be grabbing for your loved ones as a company Christmas giveaway.
Christmas is the time when you can show your love to your near and dear ones by gifting them unique and attractive gifts. Personalization is the way to go if you're planning to come up with something that's unique and catchy. If you want to get your hands on a personalized accessory that's cute, wearable by all age groups yet not too pricey, then customized wristbands will be an excellent choice. A wristband is a unique, trendy and cost-effective gift which you can gift your nearness on this Christmas. Wristbands are made out of paper, plastic, vinyl, Tyvek, or rubber which are used to provide some type of information about the wearer. They are perfect to wear for all type of people of different age and are also available in the different size.
By gifting wristbands to your loved ones, you can make them feel special. You can customize these wristbands with different slogans which you like. There are variety of colors available in wristbands to select which you can customize as per your requirement.
Usually, on the occasion of Christmas, people use Embossed Wristbands of red and green color. Wristbands are light in weight and comfortable to wear. For this reason, people love to wear them. Because of its trendy look, people love to wear them even after the Christmas day event ends.
Personalized wristbands are available in silicone and rubber material which are durable, waterproof and comfortable to wear. Nowadays, these wristbands are widely used. From a business promotional tool to enhancing awareness of any cause, this accessory is just perfect.

Why choose Wrist Band buddy?
Are you looking for a retailer or distributor who provides high-quality of wholesale wristbands at affordable price rates? If yes, then choose WristbandBuddy.
-We at WristbandBuddy offer four sizes of wristbands:
-Large size is for adults. It is 8 inches long
-Medium size is for teens. It is 7.5 inches long
-Extra-large size is for plus size people. It is 8.5 inches long
-Small size is for children. It is 7 inches long

Unique Gift Idea for Christmas

At WristbandBuddy, you can easily customize your own bracelet as per your size. We provide a variety of custom silicone wristbands designs such as debossed, embossed, custom, screen-printed etc. We offer 100% silicone, which makes our wristbands durable, comfortable and non-allergenic. At WristbandBuddy, we also provide an option to their customers to design their own wristbands. So, what you are waiting for? Just simply design your Christmas Wristbands using WristbandBuddy and make the celebration more entertaining and engaging.
Category
Recent Posts