By: suffescomseo
November 25, 2022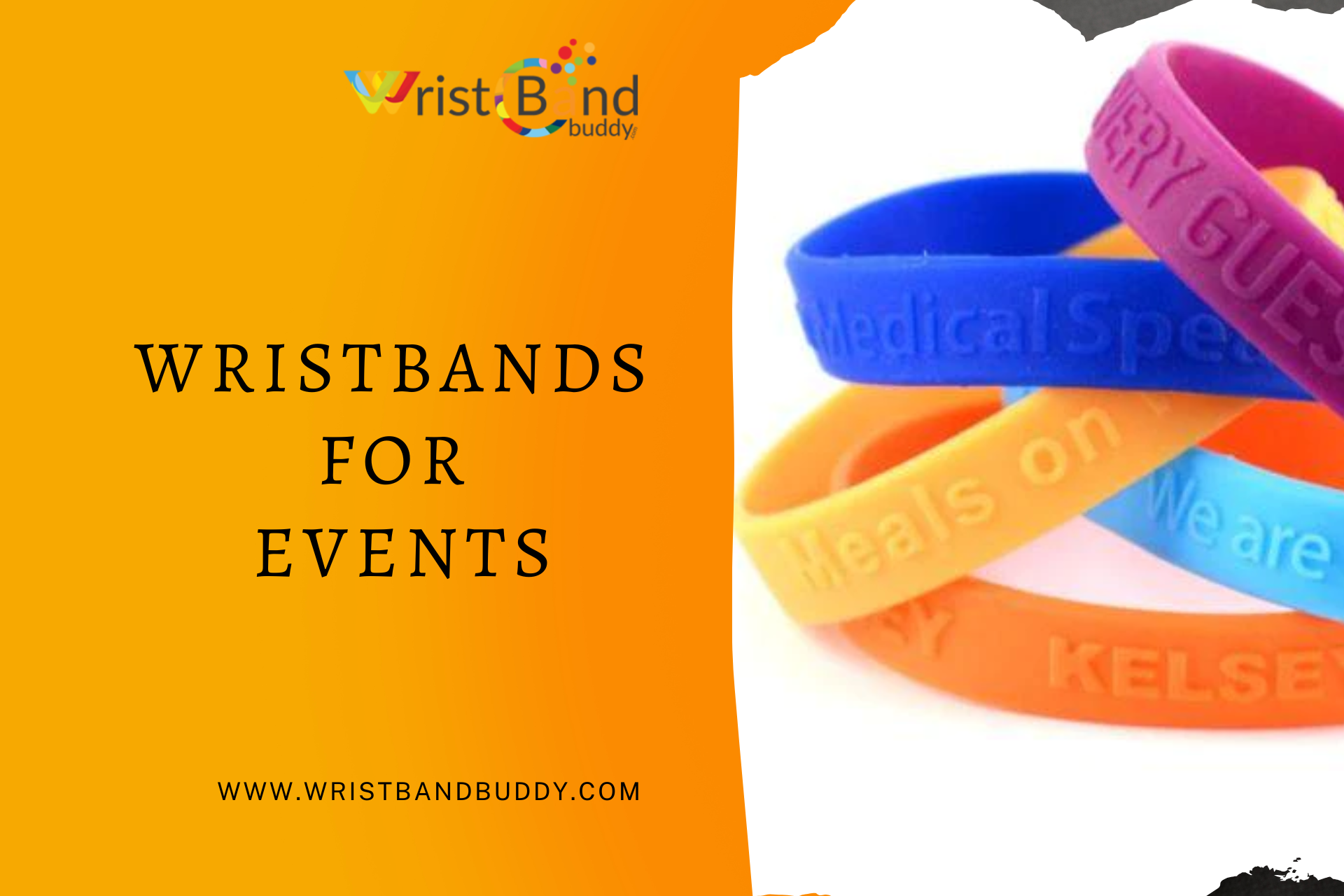 Are you planning to throw a killer event? If so, then tickets and wristbands are the popular ways of tracking attendee entry to your event. But here the question is, which one should you go for?
Most event planners know about tickets, and they are the medium for managing event attendees. But how about wristbands? Here is why you should at least consider embossed printed wristbands at your next event.
Why Wristbands For Events?
While wristbands look fabulous and you can surrey show some smart tech in them, they are more valuable than tickets. Also, tickets are still precious assets for event planners, but there are certain situations where wristbands make more sense.
Still Not Convinced! Then Read on the following best reasons why wristbands can be your best event tool:
1: Easy To Identify
Using wristbands instead of ticket events, event organizers manage entry points and do not need to waste time checking individual passes. However, it doesn't matter if you use basic silicone wristbands or customized hand wristbands. 
All event attendees need to do is show their wristbands to the people at the gate and flash the official event wristband, which makes entry an easy-breezy process. 
2: Secure and Easy To Use
You can say goodbye to lost or damaged tickets with hand and wristbands. Also, going to a concert or festival won't come with the stress of a misplaced entry pass.
There is no need for guests to hunt for the notebook or magazine where they inserted the tickets for safekeeping. And all attendees need to do is take the Wristband from its packaging and then wear it. Moreover, it is guaranteed to stay put. 
Also Read: Make Your Wristbands & Rubber Bracelets
3: Help With Event Security
One can enhance security by using hand and festival wristbands. These automatically can reduce the chance of fraud and especially the possibility of pass-backs (Which means different people using the same ticket multiple times to enter an event). And an excellent example of this is the Tyvek Wristband that can't be removed once it gets tightened.
Specialized wristbands can designate color codes to make identification easy. And for the event organizers, VIP wristbands can be colored-differently from general admission wristbands. The same system can identify performers, vendors, and event staff. This translates into less stress for event organizers too.
4: They Are Customizable
One can select from a wide range of hand and wristbands depending on the nature of your event. You can use specially-designed wristbands for inter-school sports competitions and include all essential event information on the custom wristband you order.
You can have your event or organization name, brand, and logo embossed or debossed on wristbands. One can also select the specific wristband material that one wants to be used. 
5: They Function As Event Souvenirs
For event fans that like to collect souvenirs, handband wristbands are great to use. And the loyal fans of bands get keepsakes to commemorate the concert or event.
So, having a reminder of an event also makes you excited for events in the future. It is especially true if you choose unique, beautifully-designed, custom wristbands.
6: Durable and Free-Size
Usually, kids can have fun playing when you customize your Wristband during festivals. This way, there is no need to worry about losing their Wristband or running it.
Most wristbands, especially those produced by hand and wristbands are made of durable materials. These materials include silicone, Tyvek, and fabric.
There are also no size issues because of the design of the wristbands, and all you need to do is to secure a Tyvek or fabric wristband to a tiny wrist and make little tighter. Meanwhile, silicone wristbands are like rubber bands, so one size fits all.
7: They Function Like Mini Mobile
Using hand and wristbands for your event makes it very easy to promote your brand. You don't even need to say a word; simply flashing it on your wrist is enough.
You can even use photos of your event wristbands for social media promotion, and you can ask your event attendees and supporters to post their pictures by wearing your event wristband.
That's a free promotion with a severe reach. After the event, brand awareness and recall are reinforced, as long as people can keep wearing your wristbands, and your brand gets promoted.
8: Great For Multiple Locations
However, if you are holding a weeklong extravaganza or a community carnival, hand and wristbands can help. You can make it easy for attendees who bought multiple event/entry tickets.
All they need to do is wear the event wristband for their category, which means no hassle verifying their ticket or identity. You can expect to have happy attendees for your event.
Conclusion
Considering all the above possible things, WristbandBuddy brings the best offers for its customers.
If you have questions about Wristband, visit our website, and you can also get in touch directly through our telephone number 1(800)468-9010 and submit your request or query.
We, Will, be happy to Assist You! Don't delay and Contact us now.
Category