By: Robert Bell
July 8, 2016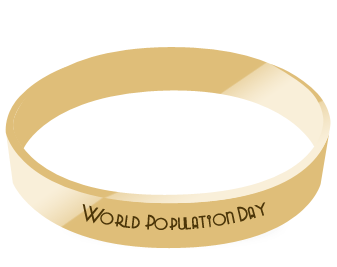 7 billion is not a small county and this is the count, which human population on earth is going to crash. And there is no doubt that this continuously rising count is becoming the reason of many serious problems. Whether it is the scarcity of the natural resources, environmental degradation or the other problems like poverty, unemployment, increasing industrialization, etc. The increasing population plays a big role in the worsening of these problems. So, in order to cope with all these problems, it is highly crucial to have a control on the growth of population.
Though a number of policies have been made and numerous laws have been passed to keep the population growth in control, but none of those worked as thought. It is because of the lack of awareness among people; policies and laws will do nothing unless people are aware of the serious impacts that increasing population is making on the environment and economy. So, the most imperative thing that needs to be focused is making the people aware of the problem, its serious impacts and the things they can do to cope with the problem. And, undoubtedly, the celebration of World Population Day is an important step towards it.

Customize Population Day Wristbands
World Population Day is celebrated on July 11 every year and as it is the upcoming event, you must make some efforts and take a step towards the control of this problem. Though there are a number of things to do, but here we are mentioning the steps that you can take individually or as a group.
Campaigning :- It is not necessary to do campaigning at big levels, you can also do campaigning at local levels, like in your village, town or city. Every small effort will work towards the goal, when you will do it from the heart. You can organize road shows, display the posters or can get the help of advertisement companies to promote your message.
Wristbands :-   There is no doubt that people love to get gifts, so you can plan something similar. And as giving expensive gifts will not be feasible for you, custom wristbands will be a different, effective and affordable choice. The biggest advantage of gifting the wristband is that you can get your message written on it as they are customized according to your requirements. Also, not only the wearer will get message, but everyone who will see it will become aware of it.
There are a number of wristband designs that you can choose from (like embossed, debossed, imprinted or ink-filled) and also, you will get attractive offers when you will buy them in bulk. Moreover, custom wristbands are also not much costly, which makes it the best effort that you can do on your own.
Other measures that you can take on a  personal level are educating all your family members, friends and relatives about the impacts of increasing population; promoting the trend of adoption and of late marriage among them. This will form a chain and increase the awareness when these people will promote the message further and further.
Category