By: Robert Bell
October 16, 2017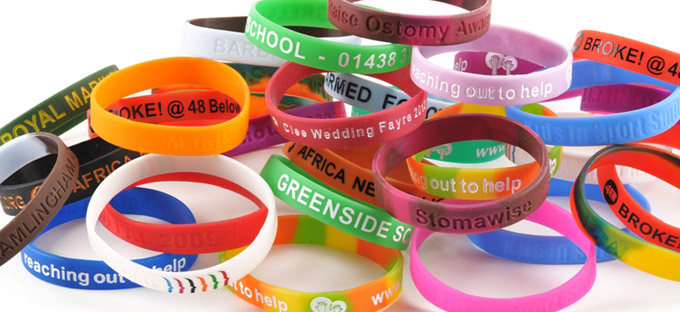 World Food Day is celebrated across the world on 16th October. It is an annual celebration in the honor of the founding of FAO (Food and Agriculture Organization) in 1945 by the United Nation. World Food Day is celebrated by different organizations with a great zeal who are concerned with food security.
It is important to note that every year World Food Day is celebrated with different theme. For example, in the year of 2014 theme was based on Family Farming: "Feeding the world, caring for the earth", in 2015 theme was "Social Protection and Agriculture: Breaking the Cycle of Rural Poverty" and this year theme is "Change the future of migration: invest in food security and rural development".
Use of Wristbands for Promoting World Food Day
Different organizations use different methods of generating awareness among people for promoting any event or social cause. One of the most common and reasonable way used for generating World Food day awareness is through Wristbands.
Silicon wristbands are widely used for generating fund-raising and support. Bicyclist Lance Armstrong started this trend of using wristbands for promoting a social cause. Wristbands are available in different colors and every color has its own meaning.
There are large number of different companies who use them for advertising and promotion. They place orders in bulk and distribute further those wristbands among people for promoting their event or a particular cause.
These bands are available at a low cost which is the main reason why different organization choose wristbands for promoting their social cause. They are light weighted and are also comfortable to wear which is the main cause why people wear them for a long time.
Why purchase Wristbands From WristbandBuddy?
WristbandBuddy is a leading provider of customized silicone wristbands available online. Whether you want custom wristbands in bulk or in small quantity, you can place an order here. Our friendly and professionally qualified staff will help you to design your wristband the way you need them.
Our wristbands are made of silicon material which are durable, comfortable, and non-allergenic. WristbandBuddy provides silicone wristbands which are comfortable and 100 percent latex-free. We offer a wide variety of custom wristbands in different colors. In addition to standard size bands, WristbandBuddy offers adjustable bands, slap bands, USB bands, silicone rings and silicone keychains.
Category