By: suffescomseo
July 15, 2022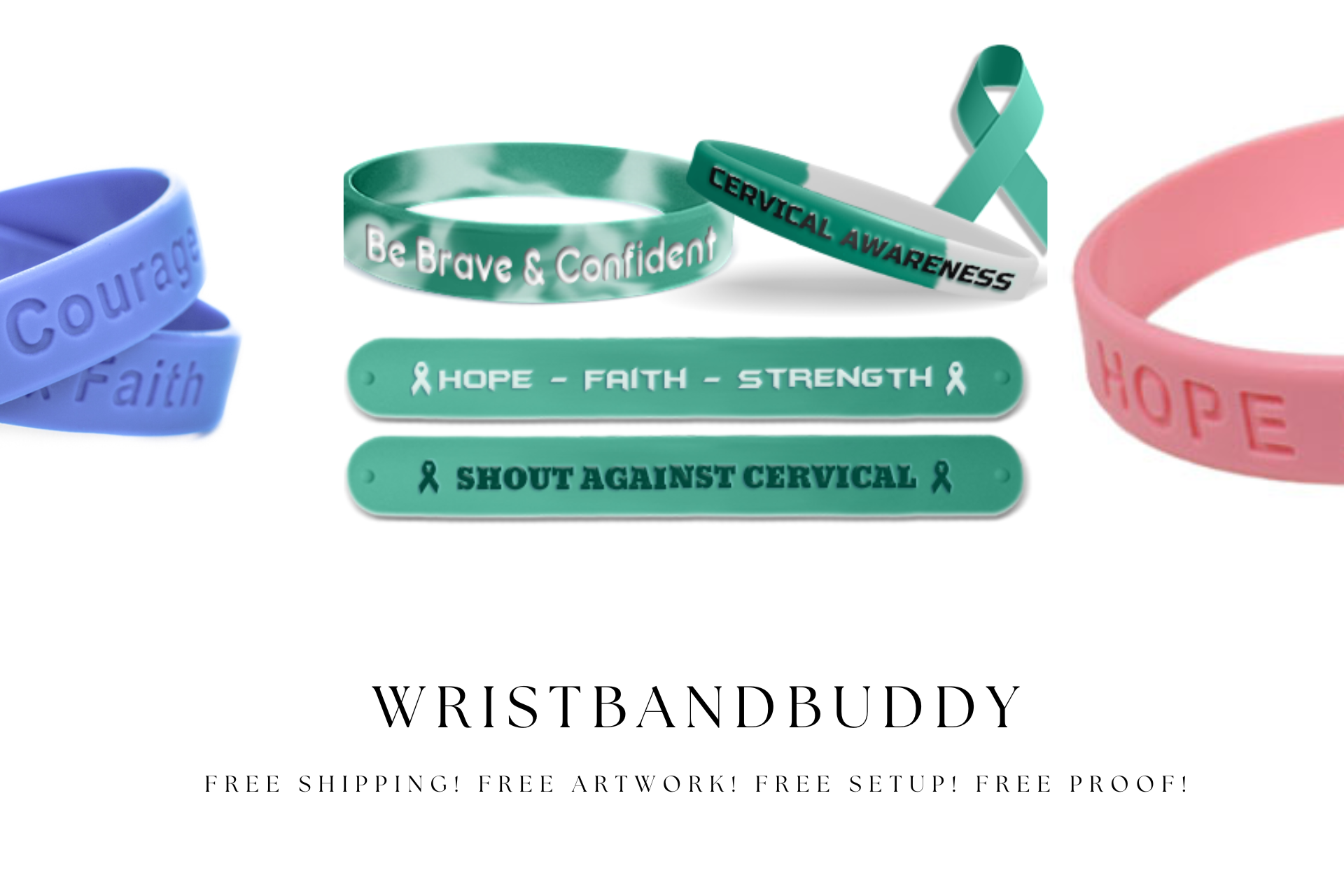 Breast cancer rubber wristbands are popular among a wide variety of people, and that is no surprise. Not only are the younger generations enamored with the bespoke rubber bracelets and wristbands. However, so are a wide range of other demographics. At many fund-raising events, you can find custom silicone rubber bracelets and wristbands with motivational slogans. Additional bespoke rubber wristbands are used by businesses to promote their products and services.
The custom rubber bracelets are very popular as party favors and to enliven sporting events for family gatherings. Individuals wear bespoke rubber bracelets to convey their feelings of support or to make a statement, whether from fundraisers, advertising, or other special events. People who are suffering from breast cancer, usually wear breast cancer awareness bracelets on their wrists. This gives them the strength to fight against health conditions. All in all, these are best for awareness about cancer. 
Figuring Out The Numerous Types Of Silicone Wristbands.
 There are numerous types of silicone wristbands with the specified design. The phrase is then molded into the wristband's silicone rubber. The most popular bespoke rubber bracelets are these. If you want a lesser quantity of personalized rubber bracelets, the cost is somewhat higher due to the necessity for a custom mold.
Choose The Right Rubber Bracelet Using These Tips!
Don't Overcomplicate Things.
Keep the design clean and uncluttered for the best visibility. If you're designing an over-21 bracelet, don't overdo it with the logos and slogans. As a result of adding text on top of a picture, your workers may have difficulty deciphering what the bracelet says from a distance. As a result, even if the finished design is stunning, it may be counterproductive to the bracelets' original intent.
 Graphics
Several websites allow you to design wristbands by selecting the images you wish to include. However, the visuals you use must be pretty exact in order to get your desired result. For advertising purposes, they ought to be exciting but not overbearing. Wristbands for non-profit organizations should be visually appealing and unambiguous in terms of their messaging. At Wristband Buddy, you can simply design personalized rubber bracelets for you and your squad. 
Don't Use Thin and Small Fonts
 When printing from a computer screen, the text may not look exactly as you meant. First, there are limits to how small and thin you can make the text and yet have it be visible. For one thing, printers can only print at a certain level of fineness. The smaller the font size, the more difficult it will be to read on a wristband. Because the threads used to weave the wristbands are many pixels thick, text size and thickness are important considerations when designing woven wristbands. As a result of the tiny lines of cursive and script typefaces, they are typically avoided. Use a robust Sans Serif font like this party wristband to make yours stand out from the crowds.
Can you wear any Type of Bracelet On Different Types Of Events?
Are all of the bracelets safe to wear in public? There's no doubt about it: If you want to seem fashionable, consider adding an item, but be careful not to overdo it. It's hard to imagine making a presentation at work while wearing a bulky outfit. In addition to seeming out of place, the guests will be distracted, which may backfire. An alternative to the leather band would be a beaded one, which would be better for swimming. Look for bracelets that match your entire look and are comfortable. Investing in pieces that aren't entirely your style will be a waste of money.
It Helps To Have A High Level Of Contrast.
As far as visibility is concerned, contrast is an important consideration. Put yourself in the position of having to read orange lettering on a yellow backdrop. There will be a learning curve. Movie posters often include orange and blue, two hues that contrast strongly. Make your design stand out on wristbands using a high-contrast color scheme. You may use black or another dark color for the lettering on a bright yellow bracelet.
Lastly, some words of wisdom
Finally, remember that many people will view your design, so you must target the right audience when submitting it. Your organization's image is more important than your image right now.
Category