By: Robert Bell
August 30, 2017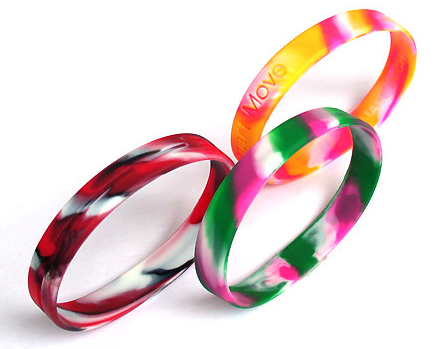 One of the best ways to get your message among people is through the use of socially acceptable and fashionable customized wristbands. You can use them to manage your events in a better way. By providing silicon wristbands to your guests, you can easily differentiate trespassers from your guests. These bands are available in a variety of color, choices, and patterns. You can choose these bands as per your requirements.
Some of the most advantageous uses of silicone wristbands for event organizers are-
Guest Management
When there are a large number of guests present at an event, it become quite hard to classify them. Who can consume alcohol? Who is allowed backstage access? How will you separate those with day passes and weekend passes? Providing your guests with custom wristbands is the most effective way. It is important to note that on customizable wristbands, you can print any text, barcode, and image. As per your choice you can customize wristbands with different colors and meaning for managing your event.
Durability
Bad weather at an event is the biggest fear of an event planner. Waterproof wristbands keep their strength and integrity which make them durable. Make use of silicon wristbands which are waterproof and durable. Avoid any kind of inconvenience by managing your event in a better way using silicone wristbands.
Less Waiting
Regular admission tickets are acceptable for many occasions. Usually, attendees get frustrated when they have to prove their backstage access, age or any other factor. Sometimes it may also happen that they lost their tickets. Searching for tickets will only cause longer lines and upset attendees. Identifying guests by just seeing wristband is a quite easy process and take only a few seconds. It will allow you to quickly identify your guests and allow them to move freely.
Brand Awareness
Customizable Wristbands are useful for increasing brand awareness for the brand or a specific cause. These wristbands are easy to handle and fashionable. If you want to manage your event with a minimum budget then choose these affordable silicone wristbands for identifying your guests.
Safety
Field trip organizers and camp councilors dealing with a lot of people can also reap benefits from colored wristbands. It will be quite easy for them to identifying members of their team.
Custom wristbands are an affordable and simple way of taking control over your event. These above-mentioned benefits of using wristbands will surely help you to properly manage your events.
Seeking some of the best silicon wristbands? If yes, then choose WristbandBuddy. Whether you want custom wristbands in bulk or in small quantity, you can place an order here. WristbandBuddy provides silicone wristbands which are comfortable and 100 percent latex-free. Our friendly and professionally qualified staff will help you to design your wristband the way you need them.
Category
Recent Posts